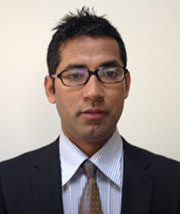 Everest International School, Japan (EISJ) is a first of its kind established to cater to the educational needs of children's of Nepalese Diaspora in Japan, in addition to Japanese and other international students. Driven by an altruistic motivation to provide affordable and qualitatively relevant education, EISJ is fully committed to facilitate optimal educational and personal development of our students.
For the academic year 2017 -2018, we operate classes from Nursery to Grade 7 of Basic Level designated by Ministry of Education, Nepal Government. Our goal is to upgrade classes every year, eventually expanding EISJ to high school level.
Studies at EISJ is based on an English medium curriculum prescribed by Curriculum Development Centre, Nepal. As a first Nepalese school operated in overseas, we are pioneer in internationalizing Nepalese education. Through use of curriculum approved by Nepal Government, we expect our students to be familiar about Nepalese language, culture and values. We also offer Japanese language studies to our students.
As we move forward, we are committed to offer quality education by blending the best of education trends in Nepal, Japan and international level. In particular, we are making preparation to expand our facility, to equip classroom with IT equipments and to add quality manpower.
We welcome prospective students and parents to visit the school.
Founder Principal,
Pradip Thapa